Hello, my name is Brie and I'm addicted to decals. It started off innocently enough, I had purchased a set of Sissy Little Decals from Kid Steals and after waiting a tortuous two weeks for our newly painted playroom to dry, I hopped on a step stool and applied my gateway decal. I've purchased what I will now dub as "lesser" decals before, so I consider myself a little bit of a pro, but I found that following their instructions helped a lot with the first one.  The castle and the carriage took about an hour to install, mostly because I have ADD and kept interrupting myself by…oh look something shiny!
The purple and grey really popped on the "Tiffany Blue" (more accurately "as close to Tiffany Blue that paint manufacturers can go without getting theirs assets sued"). My grand scheme to have the girls share a room and use the new room as a playroom sort of floundered when we realized that they would keep each other up all night (not that we sleep much now anyway) so we transitioned the baby from our room to her own and she ended up with the new decals.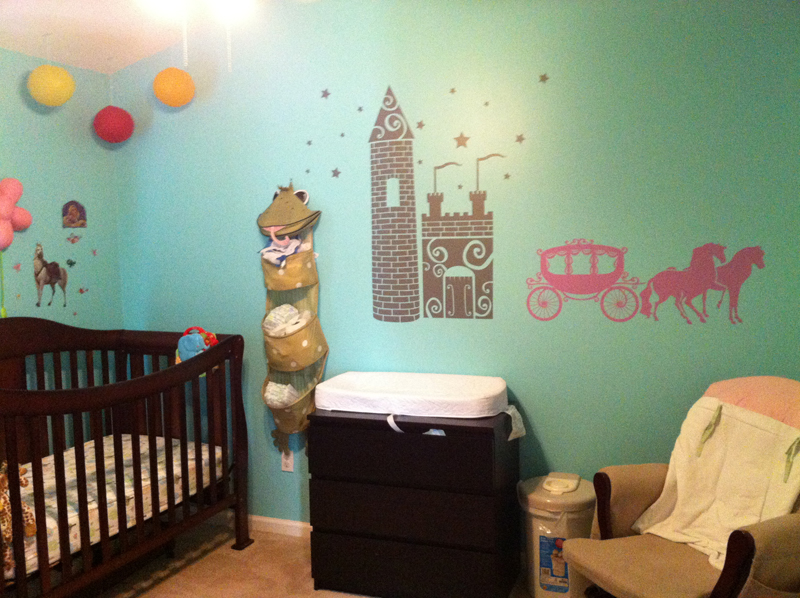 Mom guilt now prevailed since older sis's room was our old office and as such was cream and blue. We decided as a family project to get some Tangled room stickers from Target and applied them as a family. Yeah, the cheap stickers…HATE!! Why? Because recently,  my daughter has decided that she wants to move them around, so I'm constantly finding wee little Rapunzels rolled up in her sheets, her floor, under her bed. We figured out she was climbing on her dresser to peel them off which explained why anything in a 5 foot radius around her bed was naked.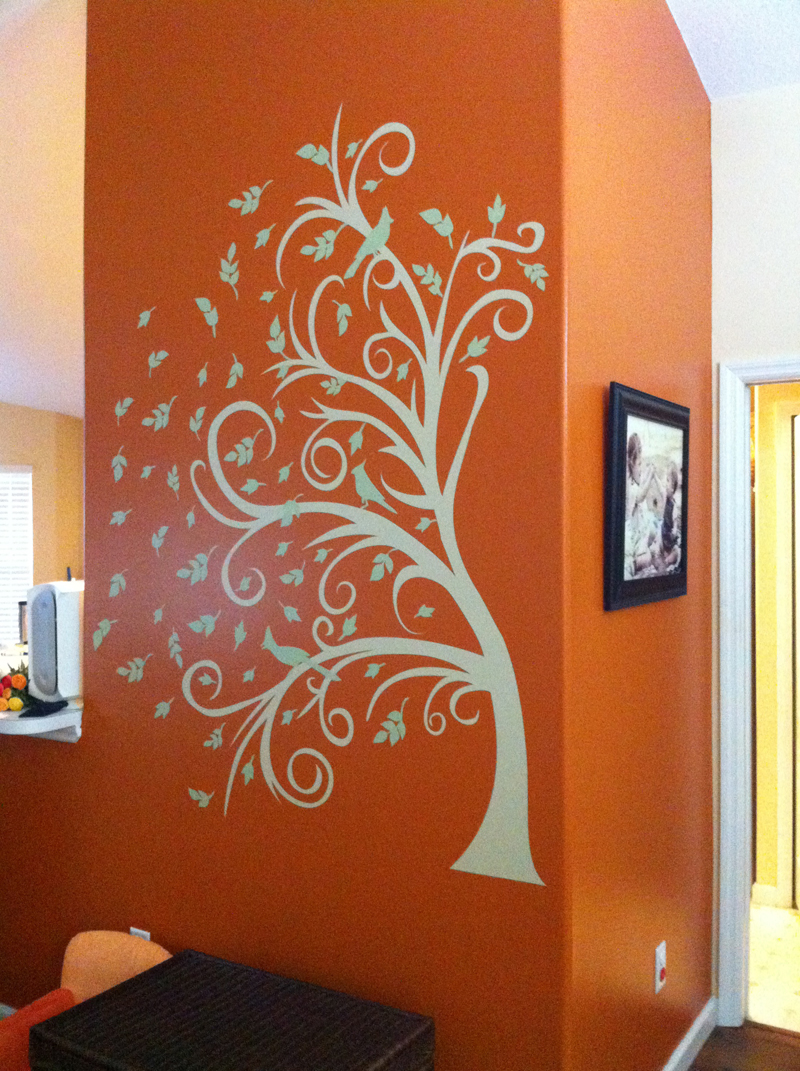 My next project was adding the Curly Tree to our pumpkin colored accent wall in the area between our dining room and living room. This one took a wee bit longer, since I had to cut out all the leaves and birds individually but it was WELL worth the effort. This gets constant complements because people think it was a custom paint job or a mural. I puffy heart this one so hard.
Now that I had moved up the chain of difficult installs. I tackled the Forest Trees which really should have been a two person job, but I'm stubborn and a perfectionist and I just didn't want to wait to put it up (I'm an instant gratification kind of gal). As a result of my impatience, this one involved a very tall ladder, a dropped pair of scissors that dented my laminate floor (damn you gravity) and a little bit of luck since I installed it in a corner area in our master bedroom, which was a tricky place to maneuver. I ended up ordering a second set of branches because of the angle but once I got those up, I was in love. See, am not a fan of the color in our room since it was painted this color when we bought the house, but laziness has prohibited me from caring enough to change it. These trees break it up so well that I find the color almost tolerable, even though they are baby poop brown.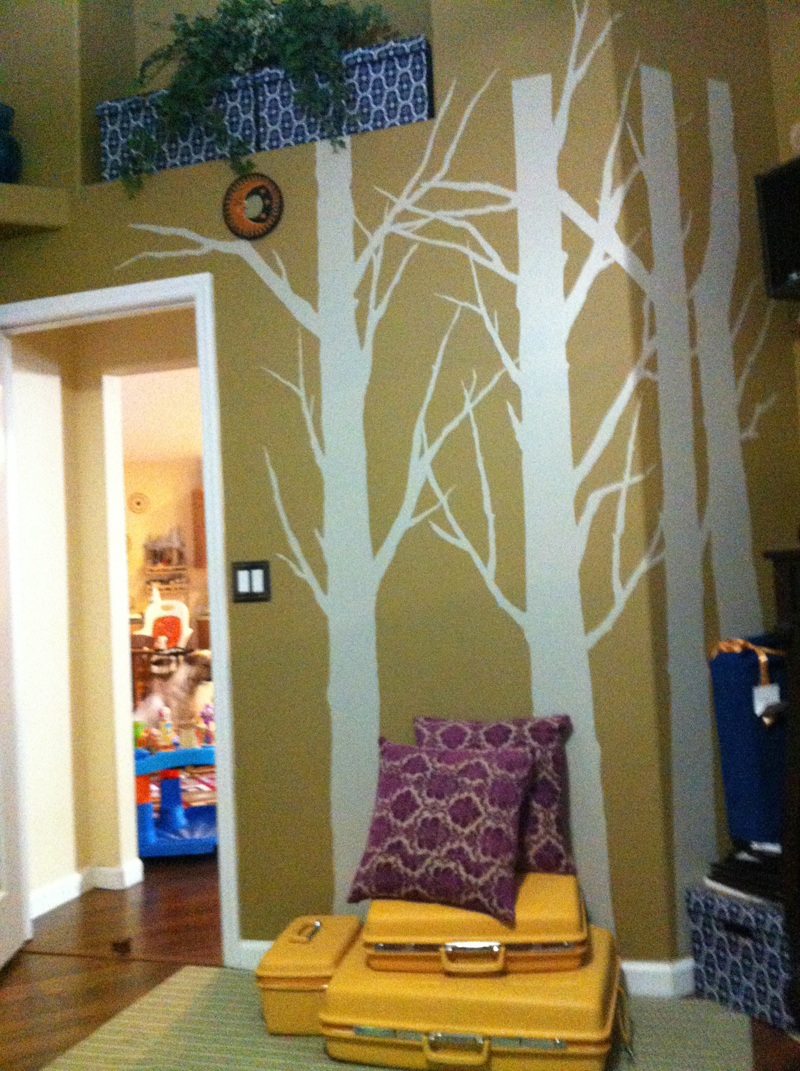 These decals are amazing, they look fabulous, they don't damage the walls, and they give my house a custom look. The only problem is that I now have to figure out which one to order for my next fix.